About Us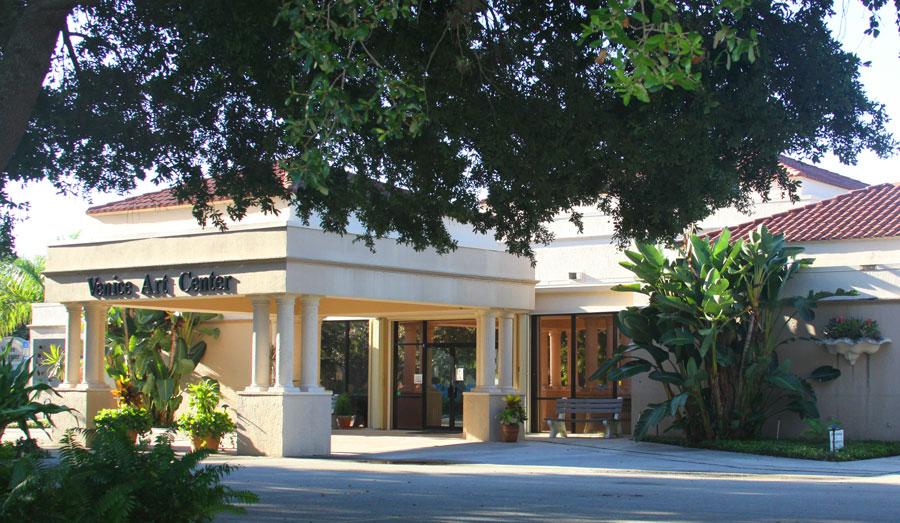 How It All Started
In 1956, when the population of the city and surrounding area numbered about 36,000 and the Intercoastal Waterway had not yet rendered Venice an island, the Women's Club sponsored a two-day art show. Twenty-seven artists displayed 60 works and 250 people attended. This seed grew into "The Art Spirit", Venice-Nokomis Art Association in 1958.
Please click here for a more detailed 6-page history of art and the Venice Art Center.  
It is a document written by Cissy Morison circa early 1970's. (The document was not dated.)
The Association
The Association sponsored many art-centered activities in the next few years. By 1966 a committee for a permanent gallery had plans drawn by retired architect Charles Mink, leased the southeast corner of Blalock Park, addressed a fund-raising campaign and changed the name to the "Venice Area Art League". Construction was completed by March 1968, when more than 150 paintings and other artworks were displayed.
The Arts Center Today
During the 70's and 80's the Venice area experienced tremendous growth. It became apparent that the original Art Center sorely needed renovation. The name was changed to "The Venice Art Center, Inc." and by 1993 "The Friends of the Venice Art Center" had been created to assist with programs and funding. Following groundbreaking in January 1996, construction was completed by October. With increased classroom space available, a vigorous, supportive membership and new, flexible display galleries, the Venice Art Center proudly carries the aim of the 1958 founders "to stimulate and encourage the appreciation of art" into the future.
Community Outreach
The Art Center has an Outreach Coordinator who will arrange to have someone talk to civic groups about the Art Center. To make arrangements contact us at 941-485-7136.
Meet the Venice Art center team! The dedicated, fun-loving staff and volunteers at the Venice Art Center share values and a vision of enhancing the community through art and creativity.
We See Art. Feel Art. And Create Art.
"Find a group of people who challenge and inspire you, spend a lot of time with them, and it will change your life." – Amy Poehler
---
Our Team
Mary Moscatelli
CEO
Marla Salezze
Program Director
Carol Anne Laufenberg
Front Desk Manager
Karen Skelly
Customer Service Representative
Aaron Willoughby
VAC Attendant
Suzanne Bowe
TDC Coordinator
Claire Jenkins
Exhibition Coordinator
Cheryl Gentle
Bookkeeper
Elaine Winquist
Gift Shop Coordinator
Chase Weinzierl
Event Setup Coordinator